The reason this announcement is in Outworld rather than Expansion Packs is simply because of the nature of this new ship.
As I had to learn to use the new version of AC3D because I have to teach it next term I thought I'd combine my two interests of the moment - Oolite and Jonnie Rocket.
So I built myself Tycho 8 - Jonnie's mode of transport as he explores the Universe.
Now I've got to work out what to do with it now I've exported it as an OBJ file (v1.4 according to the documentation on the exporter) to get it in to Oolite...
Anyway, here it is: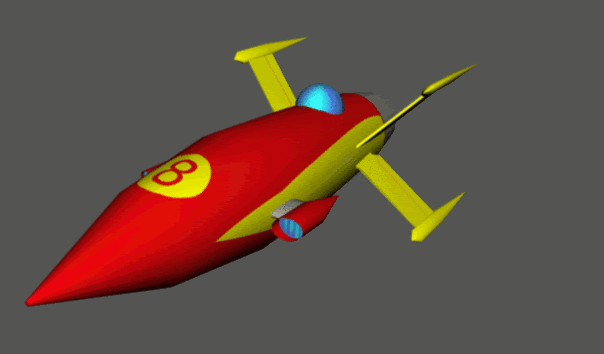 and it's supposed to look a bit like this:
From here:
http://www.jonnierocket.com/about.php